Spring 2023
Where City Meets Farm: The True Value of a Landmark Field Lab
In the midst of Raleigh's urban sprawl, the Lake Wheeler Road Field Lab remains an active research farm for NC State and a critical resource for North Carolina's largest industry.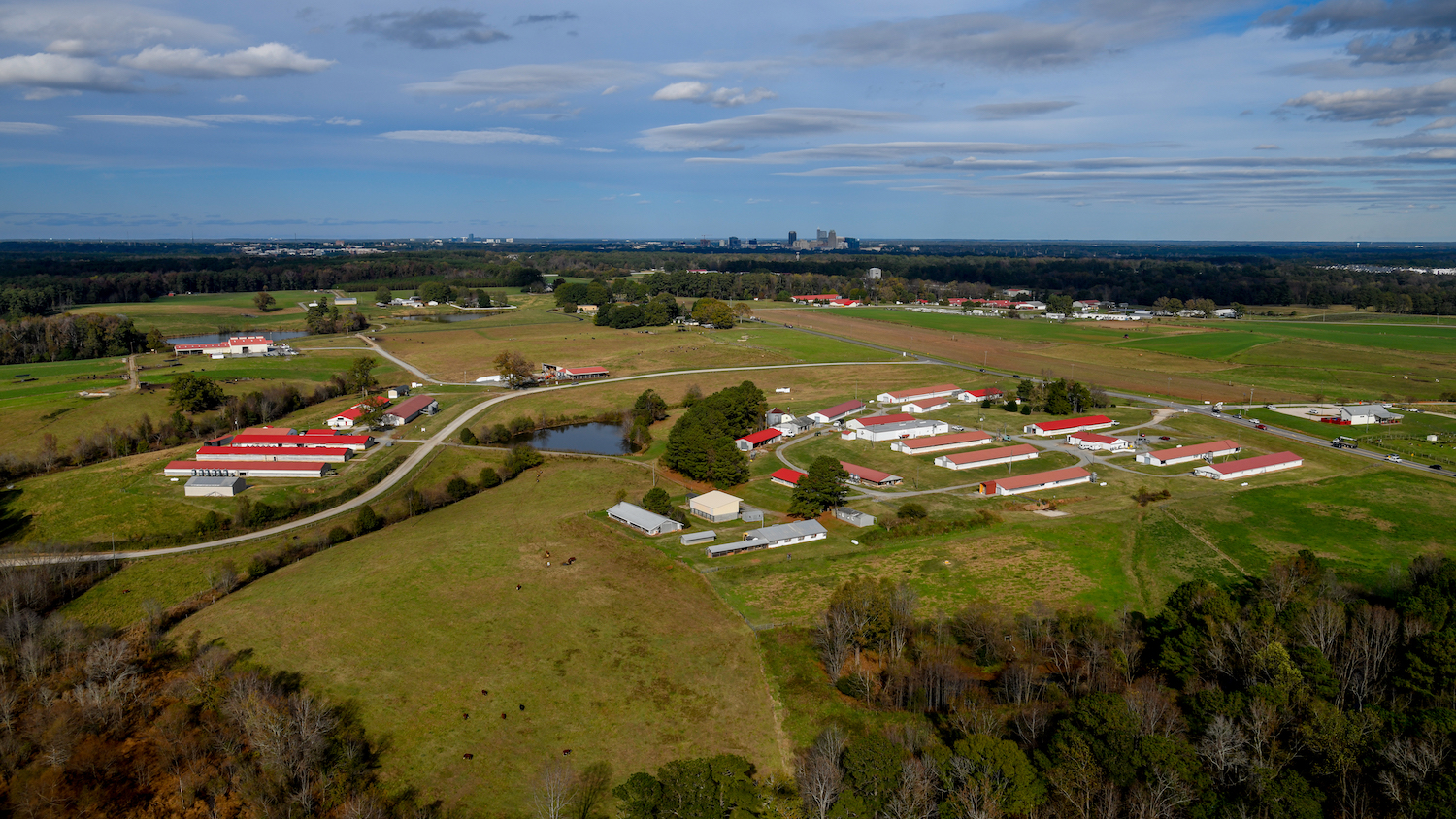 Just five miles from downtown Raleigh and the North Carolina State University campus sits the Lake Wheeler Road Field Laboratory, a productive and diverse teaching farm that drivers passing by could easily miss. This 1,784-acre swath of farmland is actually one of the largest remaining open spaces near the city.
As cranes dot the city's skyline and orange cones line its roadways, dump trucks move root and earth to make way for more people. The Raleigh metro area grew 23% from 2010 to 2019, and the state as a whole had the third-highest in-migration in the United States in 2021.
According to data provided by Georgina Sanchez at the NC State Center for Geospatial Analytics, developed land in North Carolina has increased by 24% over the past two decades while agricultural land has decreased by 6%. In Wake County, the changes are much more drastic: 16% of Wake County's agricultural land has been lost since 2001 with an additional 21% projected to be lost by 2050. Indeed, N.C. Agriculture Commissioner Steve Troxler has highlighted the loss of farmland as one of the state's biggest issues.
NC State and the North Carolina Department of Agriculture and Consumer Services own and operate thousands of acres across the state at 24 research stations, field labs and extension centers that act as conduits between university research and North Carolina's agricultural community.
The Lake Wheeler Road Field Lab is vital to NC State's land-grant mission of teaching, research and extension. As developers look to acquire any available open land, protecting the Lake Wheeler farmland remains a top priority for NC State and the College of Agriculture and Life Sciences.
"Because of its proximity to Raleigh, I get inquiries from people every month about this land," says Steve Lommel, director of the North Carolina Agricultural Research Service. "I used to only get a few every year, so it has definitely increased lately. But the bottom line is that Lake Wheeler is not for sale. This land is absolutely essential."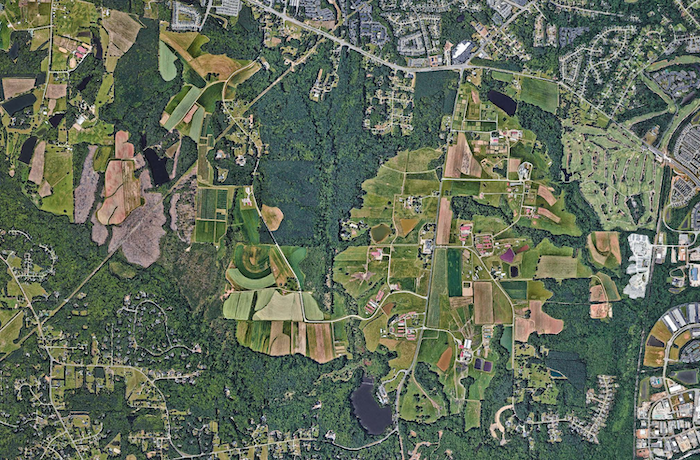 Lake Wheeler is one of the most diverse university farms in the country, according to Bridget Lassiter, the field lab's superintendent. With over 20 research units, the farm's diversity mirrors North Carolina's multibillion-dollar agriculture industry. It also sets NC State apart; few land-grant universities have a farm so close to an urban campus.
The field lab acts as an outdoor classroom, integrating plant and animal science with engineering, sustainability and resource economics. The animal science department alone teaches over 1,700 students there every semester.
The field lab doesn't just educate students. From the Sediment and Erosion Control Research Education Facility to the Pest Control Training Pavilion to countless training sessions on wastewater management, Lake Wheeler trains over 4,000 professionals every year. These professionals are essential for keeping North Carolinians and the environment safe and healthy.
Any open land that people might mistake for empty fields ripe for development is already taken up by hay, silage, grazing space and waste management areas for the field lab's animals.
"It might look like empty fields to some people, but there is absolutely zero unused land at Lake Wheeler," says Loren Fisher, director of research stations and field labs at NC State.
Lommel explains that if houses or office buildings were allowed to be developed on the farm, the site would be rendered non-compliant. As a result, for example, animal herds would need to be reduced or eliminated completely, diminishing NC State's ability to provide animal research and teaching facilities for its students and faculty.
"The fact is, we do teach thousands of students and professionals here. We need that land for proper permitting of our facilities, and we need these facilities to train the next generation of farmers and ag students," says Lommel. "We also do very important research here."
With a finite amount of land available for field research so close to campus, researchers at the field lab are innovating ways to think and do more with what they have. A $1.2 million fiber internet building expected to be completed in May will truly bring the field lab into the future by spurring smarter agriculture through advanced data collection and analysis.
On top of the teaching and research mission, the field lab is becoming an agritourism destination. Over 10,000 people from across the state attend the Farm Animal Days event every year. The Howling Cow Dairy Education Center and Creamery, the first retail store on a university farm in the country, welcomes over 3,000 visitors monthly. Howling Cow ice cream is made and sold by NC State students, while the cows are milked and cared for by animal science students who live right on the farm.
So it's not just the physical 1,784 acres that provide North Carolina and NC State with so much value. As Lommel notes, thousands of students—the future farmers, industry leaders and climate specialists—benefit from this land by gaining the necessary skills to address our most pressing challenges. Lake Wheeler's true value rests in the future of the food system, our ability to solve problems and generations of changemakers.
Units at Lake Wheeler Road Field Lab