Fall 2022
I AM CALS: Tracy Taylor
Tracy Taylor had big shoes to fill when he became Upper Mountain Research Station superintendent. Like his grandfather before him, he's guiding the station in directions that meet farmers' ever-changing needs.
More than 450 acres. That's how much ground Tracy Taylor is responsible for as superintendent of North Carolina State University's Upper Mountain Research Station in Ashe County. It's the same land that his grandfather, Dan Taylor, managed by foot more than 70 years ago and where Tracy's father, David, grew up.
Dan became the station's first permanent employee in 1948, four years after the station was established.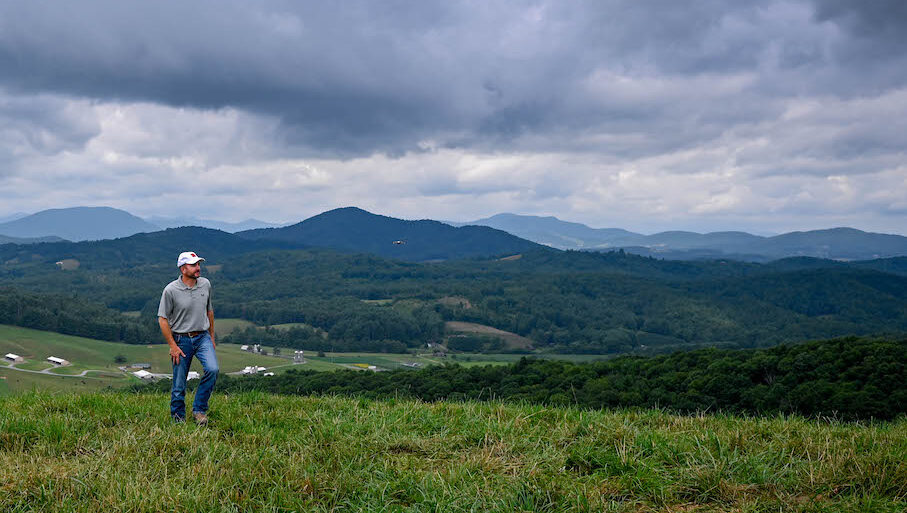 "He walked this station seven days a week, checking cattle," Tracy says. "Now we just jump on a Gator or truck and drive around."
Tracy worked at the station as a seasonal employee in high school, mowing grass and building fences. He joined the permanent staff in 2006 and was promoted to superintendent in 2013.
Tracy remembers hearing stories about the research station when he was a child. He always thought it would be a great place to work.
Pointing to an old swing set and newer building at the station, Tracy says, "that's where their house was. That's where my grandfather and father lived."
My dad and grandfather leave some pretty big shoes to fill, and I hope I can live up to their expectations.
Tracy's father, a Vietnam War veteran, began his poultry industry career in 1977 as a quality assurance manager at Holly Farms, which became Tyson Foods in 1989.
Growing up on the station made him one of the world's luckiest kids, David says.
"I had so many people around me who were my mentors. My father was my biggest hero. He came from a family of eight children who grew up with practically nothing," he adds. "My dad cared so much for the people around him. He taught us to respect people and to take care of what we had."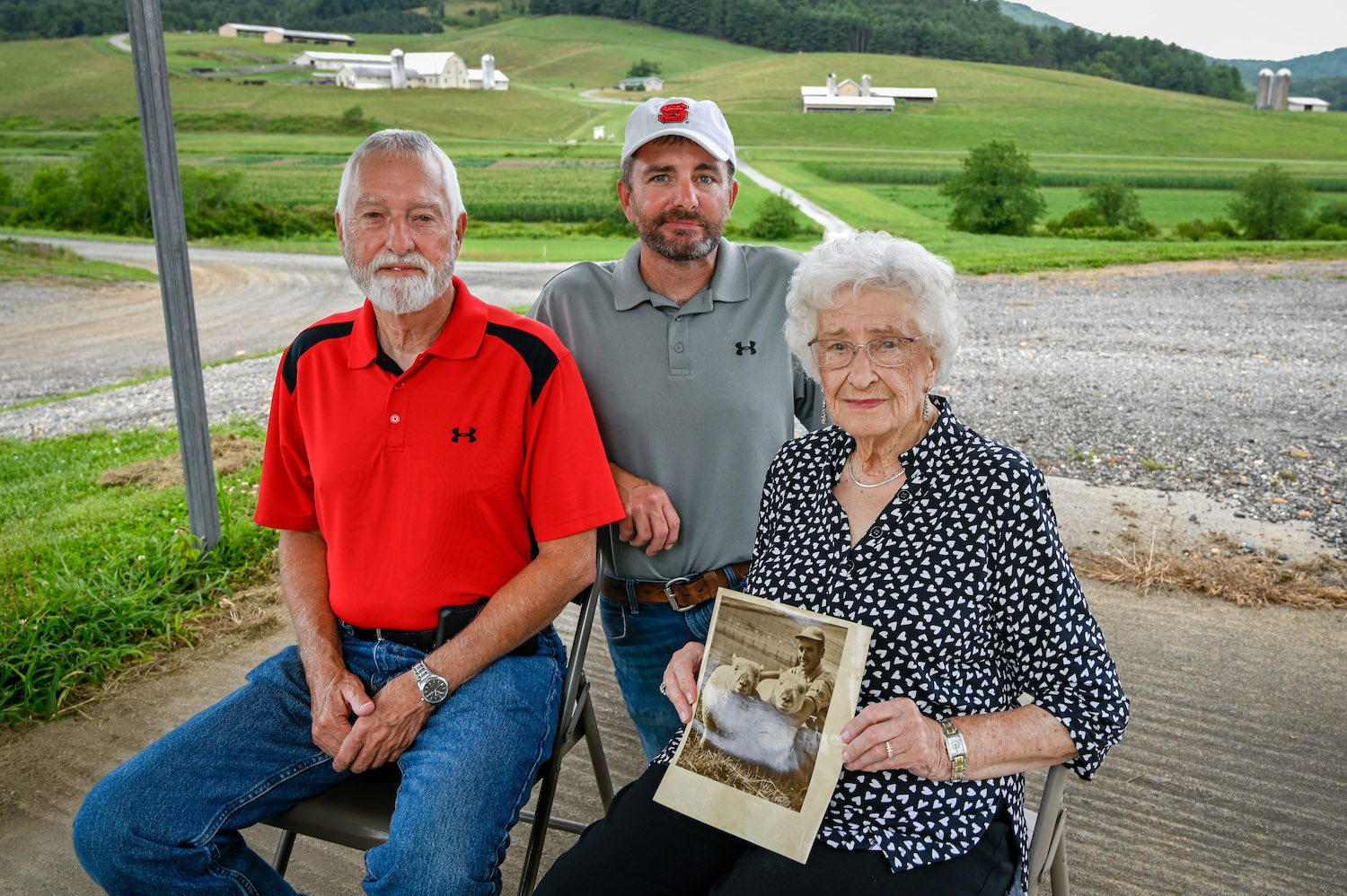 Although Dan wasn't alive to see his grandson become superintendent, he was present when Tracy landed his permanent job at the research station.
"If he was still here, I would like to show him how things have changed over the years and ask him a lot of questions," says Tracy. "My dad and grandfather leave some pretty big shoes to fill, and I hope I can live up to their expectations."
From Cows to Christmas Trees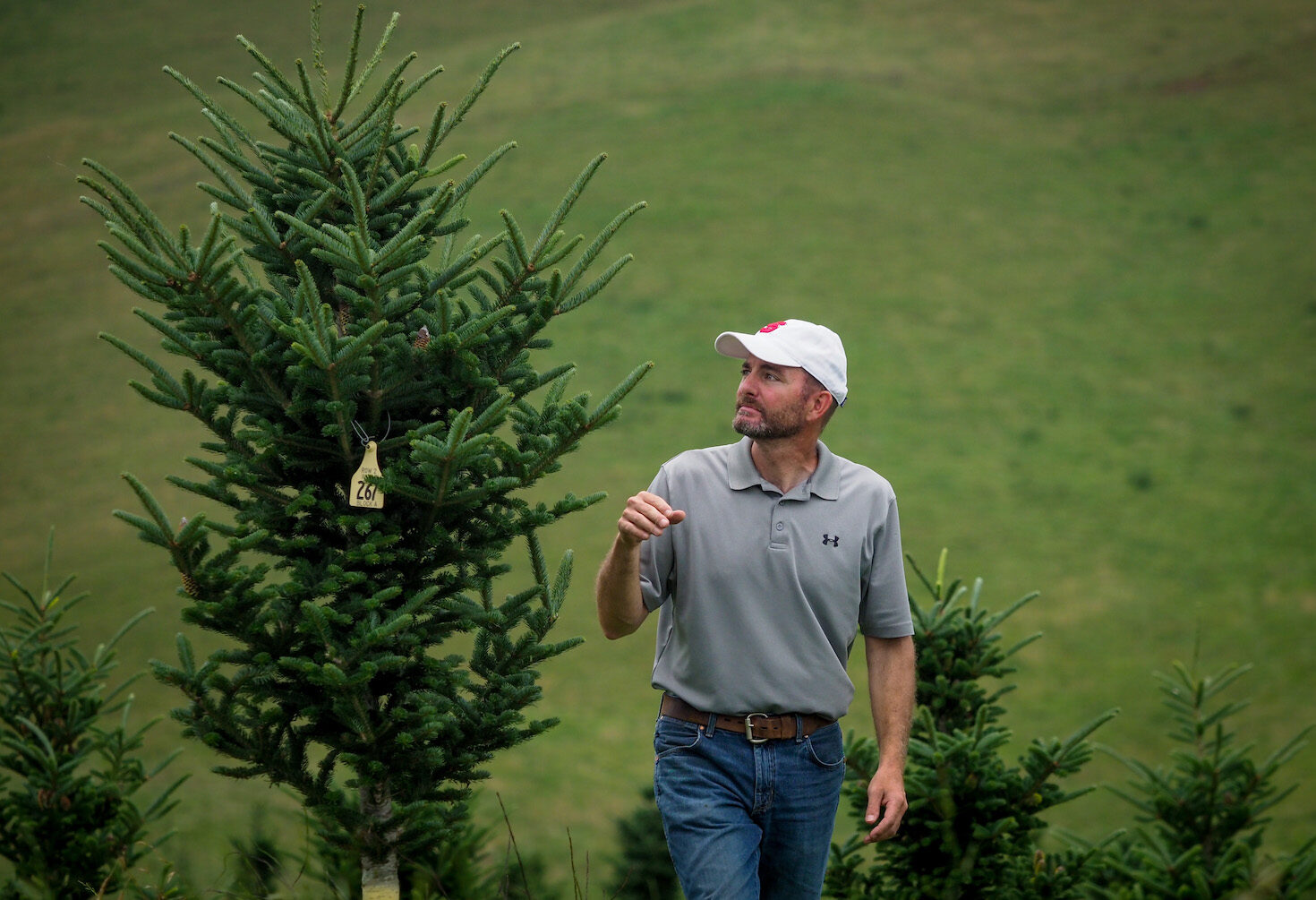 One expectation Tracy prioritizes is meeting growers' changing needs. As a result, the station's landscape continues to evolve.
Even the cattle have changed. Previously, the station had Hereford cows; today, Black Angus cattle roam the pastureland. Tracy's grandfather built the station's original herd, which was sold off in the 1990s, and Tracy is now building his own herd.
In all, the station manages between 12 and 20 commodities, including Christmas trees, now a key western North Carolina crop.
While there wasn't a single Christmas tree on the station when Tracy's grandfather worked the land, they're now one of its biggest programs. Tracy planted an orchard years ago to provide growers with quality seeds for Christmas trees with better needle retention.
"All of our trees should hold 99% or more of their needles. Hopefully, that seed can be made available to the tree industry in the next five to 10 years," Tracy says.
Knowing Tracy runs the same research station his grandfather did makes David proud.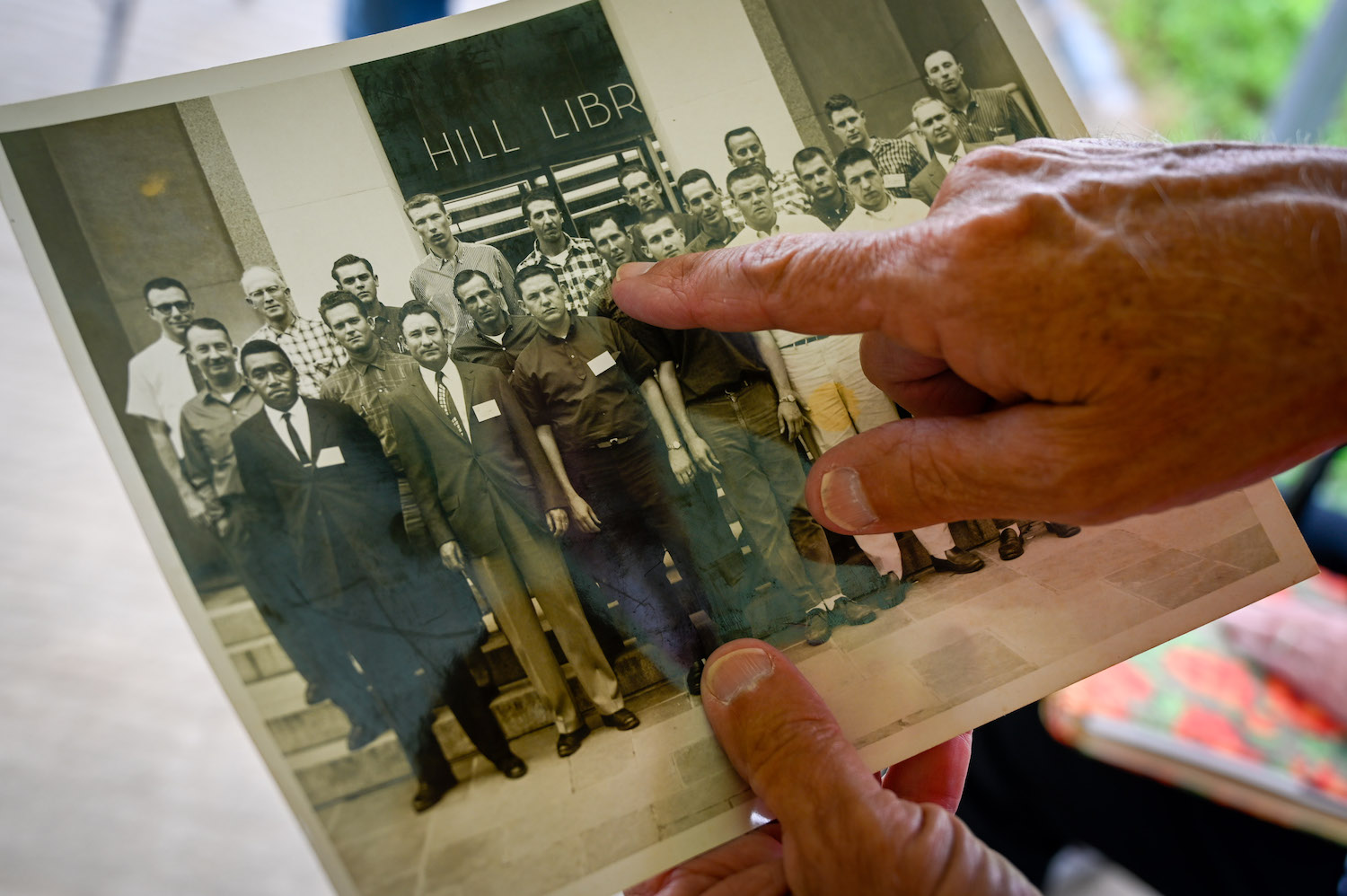 "As a dad, you want nothing but the best for your children. I know growing up here was one of the best times of my life," David shares.
When he found out Tracy was going to work on the same farm he enjoyed as a child, David says his heart was full. "If my dad could just be here now and see Tracy working on the farm that he spent his whole lifetime on … I'm sure he's up in heaven right now ringing bells."